I ordered a new phone through Xfinity's new mobile service. It came in the mail the other day and I absolutely love it! I got the Samsung Galaxy S8+. It's camera is SO much better than the camera on the junker phone I had from another provider. Just look at this closeup of one of my plants that I snapped about 5 in. away.
Amazing isn't it? Anyway, my shop photos will improve thanks to my new phone.
I listed
these cotton dishcloths
yesterday.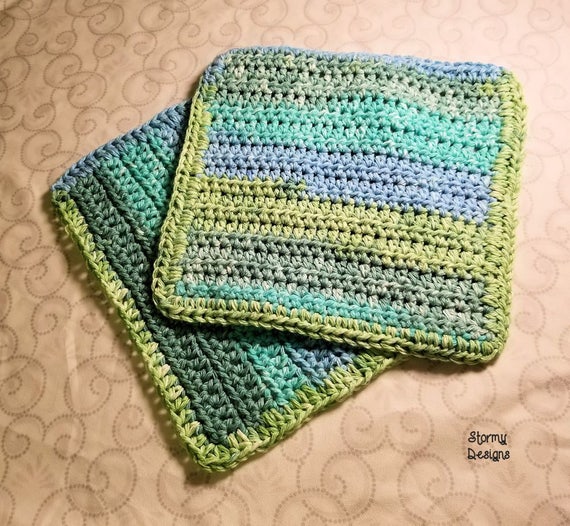 I love using these in my kitchen & my daughter does too. They have great scrubbing power and are very absorbent. This set is ready to go but I can make them in a variety of colors. Click through to check them out.
I've been working on my ripple afghan off and on. Here's a picture of the progress as of this morning.
I'm going to play yarn chicken this morning, my yellow yarn is about to run out. Or maybe I should just run to the store and get more before I start on this next row.....
Until next time, happy hooking!